Hi!,
Today is raining, so beside i'm hungry and waiting SP3D running, i'll write some of my favorite author.

1. Michael Scott



He is the author from The Secrets of the Immortal Nicholas Flamel. Six books about the adventure of young teenagers Josh and Sophie helped by Nicholas Flamel and his friends to stop The Elder rule the world once again. I love how Michael Scott combining history and fiction. It's like i learn about the history too. Because when you read it, it's like it really happened and it really was real. Here are the six books from The Secrets of the Immortal Nicholas Flamel series.




I was a bit disappointed with the last book. I mean, we already read these past years about the epic adventure of Sophie and Josh, and Nicholas Flamel with his wife or Scatchy with her friends, i thought the last book would be like "BOOM! BLAST!", or it would be the EPIC ENDING, but it wasn't. it depressed me after finish the book. and my friends thought so too. WHYYYYYYY :( . But i still love your books, dont worry. I'm still waiting for its movie also.

2. Jonathan Straud




He is the author from The Barthimaeus Series. My favorite-sarcastic-so-depressing-yet-really-nice djinni. I love how Jonathan told about djinni world combined with some political ingredient in this books. I always laugh in Barthimaeus sarcasm. He created another books, The Lockwood and Co. Tells about ghost and haunted mansion, well, i'm still in page one now.



3. Diane Setterfield


This woman always know how to write some dark and fascinating stories. My favorite is The Thirteenth Tales, i read it couples time and always gets something new from her book. For someone who love reading dark love-mysterious-story, instead cheesy-love-story, she's the woman! And i just knew if The Thirteenth Tale aired on BBC. It was good even tough in my imagination the setting should be more darker.


4. Pseudonymous Bosch
My favorite quirky author! I always love how he jokes about everything, i sometimes laughing my ass off while reading this, even inside train (Geez people did look at me weird). If you a kid by heart like i do, this author will become your bestfriend! Here are his words about how to write (not) a good book (his said)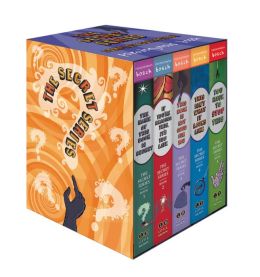 These authors know how to make me have the urge to finishing the books right away. But nowdays, i barely finishing a book in couple days, it took me months for one book! geez :| Thanks to today's social media bzzz.

Love,
Szasa